Romantic Bay of Islands Getaway Weekend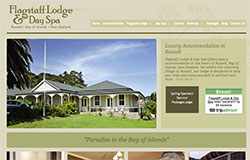 Flagstaff Lodge
Flagstaff Lodge is named after a famous event in New Zealand history, and offering a wonderful combination of history and all the modern comforts that are expected.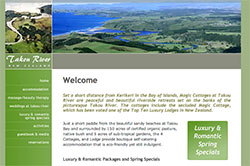 Magic Cottage and Takau River Lodge
Voted one of the Top Ten Luxury Lodges in New Zealand - the perfect venue for a wedding or romantic getaway -walking, spa indulgences and kayaking, take advantage of massage and beauty therapy treatments, or luxuriate in free-standing outdoors hot tub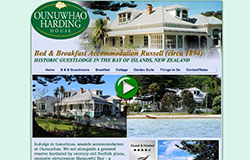 Ounuwhao Bed and Breakfast
Ounuwhao Bed and Breakfast - Step back in time, and enjoy sleeping in a glorious brass bed beneath beautiful quilts in rooms filled with handcrafts and details.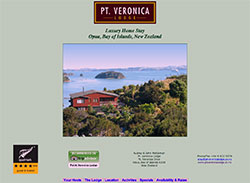 Point Veronica Lodge
Point Veronica Lodge, out on the edge of Point Veronica, Bay of Islands, is a Lodge of the same name that offers truly stunning views, a sub-tropical paradise in which to relax, and hosts committed to catering to your every whim.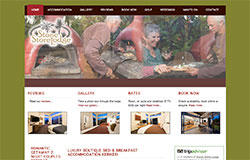 Stone Store Lodge
Stone Store Lodge is nestled amongst lush sub tropical native bush is Stone Store Lodge, a purpose -built bed and breakfast that reflects the beauty of its setting in the Bay of Islands.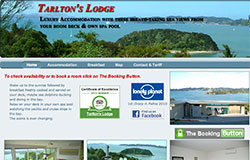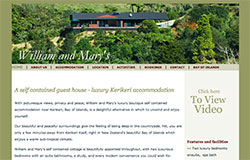 William and Mary's
William and Mary's Eco-friendly residence has an indoor-outdoor sound system, spacious open plan lounge and dining areas as well as a fully appointed kitchen that guests can use.