Romantic Hanmer Springs
Looking to spend a relaxing weekend in Hanmer Springs? Do you wish to luxuriate in the hot pools, take in the scenery, enjoy the great eateries and shops and maybe head up Conical Hill and beyond? The Hanmer Springs hills, covered with a mix of native and imported trees and snow in the winter, offer a beautiful backdrop to an unforgeable romantic holiday.
Accommodation
Albergo Lodge and Alpine Villas
With all suites in a dedicated wing, and each room double glazed with underfloor heating and offering full mountain views, the lodge is just what cupid ordered. There are also three guest lounges, and a chef's kitchen available to guests should you wish to cook.
A special attraction for romantic visits is their 88sqm Alpine Villa, which offers a true 'wow' factor. It has an American King bed, its own outdoor jacuzzi, fully appointed bathroom with views as you shower and a walk-in wardrobe. Breakfast can be in the lodge or privately in the Villa at a time that suits you.
The breakfasts at Albergo are swiss delights such as Bircher Muesli, and fresh crepes.
www.albergo.8m.com
Love Hanmer
This brand new house is situated on a north-facing elevated section with magnificent views of the forests and mountain ranges. It's just a 10 minute stroll from the village, yet completely private.
Clear Ridge
Built in 2006, the complex is situated right in the township, beside the golf course and close to all the things that make Hanmer great. With its own gym, pool and spa, the complex boasts well-appointed rooms with spa suites, balconies to take in the mountain views and large comfortable beds. The suites have two bedrooms, a full kitchen, lounge and dining areas and LCD flat screen TV's. Get your own piece of luxury in North Canterbury's own great little resort town.
www.clearridge.co.nz
Restaurants
Activities
Hot Pools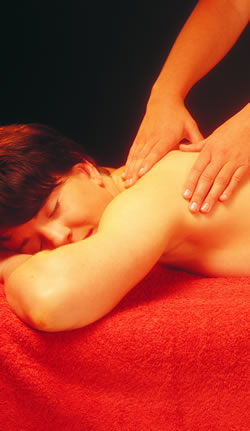 Relax in hot pools amidst a fabulous natural landscape, surrounded by forests and mountains. Nine open-air thermal pools, three sulphur pools and four private thermal pools, as well as a sauna/steam room.
Horse trekking
Explore the surrounding countryside and Hanmer Forest Park on horseback.
www.hanmerhorses.co.nz/
Wisteria Cottage Day Spa
A complete range of Beauty and Massage treatments including the first Hydrotone Thermal Body Treatment Unit in the South Island - a combination of Vichy Shower & Steam Capsule.
www.nzhotsprings.com/dayspa/
Biking
Travel to the top of Jack's Pass (3000 ft) by shuttle then explore the unique South Island High Country between Jacks Pass and Jollies Pass.
www.hanmeradventure.co.nz/
Scenic Flights
Fixed wing or helicopter flights.
www.hanmeradventure.co.nz/