Romantic Dunedin Accommodation and Getaways
More Romantic Getaways: Queenstown | Central Otago | West Coast | Wanaka | Moeraki Boulders
FEATURED LISTING
Pukerangi Country Retreat
A scenic way to reach Pukerangi is to ride the Taieri Gorge train from Dunedin to Pukerangi Railway Station. Located in Barewood, a high-country farm in the hills of Otago, or by car. You can visit remnants of gold mines, a informative farm tour, or simply relax on the front porch admiring the views. A package, which includes the train to Pukerangi from Dunedin, an overnight stay at Pukerangi Country Retreat, a hearty breakfast, and return to Dunedin via train. Four mountain bikes available for your use at no additional charge, as well as courtesy transport to Middlemarch, 25 minutes away, where you will find cafes, a hotel, museum, craft shop, open gardens and a golf course. Middlemarch also has New Zealand's only inland salt lake.

Belmont House
A private, charming two storey Victorian Villa on the hills close to the centre of town for your romantic weekend getaway. A covered, north-facing veranda overlooking the secluded garden. The spacious bedrooms are heated and furnished with period and contemporary furniture and New Zealand art. Located 2 minutes drive or 15 minutes drive from the Octagon & Dunedins CBD

St. Leonards Lodge
Consisting of two houses- The original homestead and Tui House with expansive views from every room.and with modern ensuite bathrooms.
Lisburn House
With an English-style garden and New Zealand native trees..Located in Caversham which is only a 4 minute drive to the city centre and it is also with in walking distance to St Clair and St Kilda beaches. A boutique a la carte restaurant and luxury bed and breakfast.Accommodation is Victorian themed The owner, a chef serves a complimentary breakfast .
Fletcher Lodge
A few minutes walk from the Dunedin City luxury accommodation elegant but contemporary and modern facilities. In secluded, established gardens and located within minutes cafes and restaurants. A complimentary breakfast is provided.
Larnach Castle Lodge
Larnach Lodge accommodation is purpose built within the grounds of Larnach Castle. Being built beside the original historic Stables and over the foundations of old farm buildings, Qualmark 4-Star rated. Set within 35 acres of gardens and grounds, for evening strolls and walks. Dinner is offered in a Castle Dining Room, and is exclusive to our accommodation guests. a three-course table d'hôte menu served to all guests at one sitting.The menu reflects traditional New Zealand style cuisine with all produce sourced locally. and a selection of New Zealand wines.
Brothers Boutique Hotel
A stately house in central, Dunedin providing a heritage experience a Boutique Hotel, centrally heated rooms and en-suites, panoramic views of city & harbour, A complimentary continental breakfast is provided in the dining room or privately alfresco on the ground floor balcony.
Only 6 minutes walk to Dunedin city centre, restaurants & bars.
Glendinning House
A triple brick Edwardian House with stained glass windows and stunning entrance providing luxury and comfort in an intimate setting. Breakfast consists of a wide range of delicacies made in-house. Complimentary pre-dinner drinks are served prior to dinner.

City Sanctuary B&B
A Villa, a short distance from the Dunedin city with the cafes culture, avante-garde shopping, galleries and theatres. Set amidst cottage gardens and large trees, providing a peaceful retreat. The accommodation has been renovated to provide modern comforts and design. The large guest lounge receives the afternoon sun and has a heat pump and log burner in winter. A continental breakfast and complimentary tea and coffee are provided
Deacons Court B&B
Comfortable bedrooms with en suite a secluded and peaceful garden with native birds and a cosy conservatory.
Friendly but unobtrusive hospitality in a quiet private haven. 10 minutes walk from the city centre and the selection of cafes, restaurants, bars and major city attractions.

Garvan Hotel
A boutique hotel with accommodation of and a fine dining restaurant. Set amongst 16 acres of woodland gardens, Garvan is 30 minutes South of Dunedin Airport, The restaurant stocks a good selection of fine New Zealand wines and a full bar is available for diners and guests. All special dietary needs can be met
Dunedin Activities
Larnach Castle
Discover Larnach Castle's scandalous and tragic history. Magnificent carved ceilings, New Zealand antiques and breathtaking views.
www.larnachcastle.co.nz/
Monarch Wilderness Cruise
Award winning Nature Cruise with a wealth of wildlife and dramatic scenic views of the Otago Peninsula.
www.wildlife.co.nz/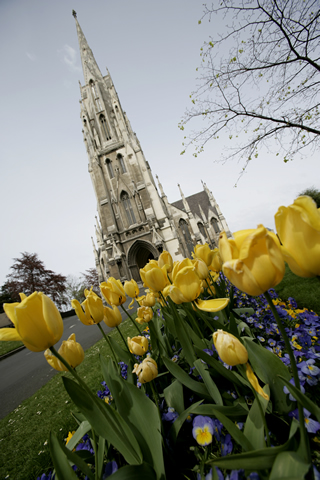 Taieri Gorge Train
Operating from the historic Railway Station the Taieri Gorge Train takes you on a journey through the rugged and spectacular Taieri River Gorge, across wrought iron viaducts and through tunnels carved by hand more than 100 years ago. Departing daily (except Christmas day).
www.taieri.co.nz/
Erban Day Spa
Erban Spa is a boutique urban day spa specialising in therapeutic and relaxation massage therapies. In essence, Erban
is devoted to well-being.
www.erbanspa.co.nz/
Horse Riding
20 minutes drive from central Dunedin, Hare Hill is a 60 acre farm located in Deborah Bay on the north sid

Mainland Air Services - Scenic Flightse of the Otago Harbour. Hare Hill offers horse riding suitable for the beginner right through to the more advanced rider throughout the year.
www.horseriding-dunedin.co.nz/trek/home/
Based at Dunedin International Airport.
www.mainlandair.co.nz
Hiking New Zealand
Backpacking or trekking New Zealand style (New Zealanders call it tramping), to secret places, well off the beaten tourist track.
www.hikingnewzealand.com/
Dunedin Activities
Larnach Castle
Discover Larnach Castle's scandalous and tragic history. Magnificent carved ceilings, New Zealand antiques and breathtaking views.
www.larnachcastle.co.nz/
Monarch Wilderness Cruise
Award winning Nature Cruise with a wealth of wildlife and dramatic scenic views of the Otago Peninsula.
www.wildlife.co.nz/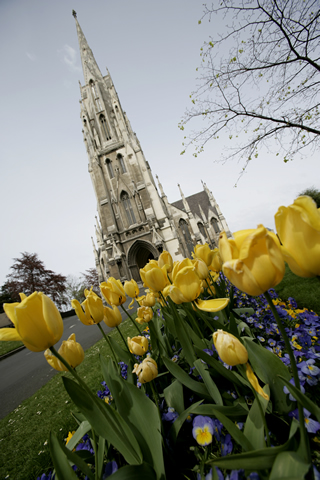 Taieri Gorge Train
Operating from the historic Railway Station the Taieri Gorge Train takes you on a journey through the rugged and spectacular Taieri River Gorge, across wrought iron viaducts and through tunnels carved by hand more than 100 years ago. Departing daily (except Christmas day).
www.taieri.co.nz/
Erban Day Spa
Erban Spa is a boutique urban day spa specialising in therapeutic and relaxation massage therapies. In essence, Erban
is devoted to well-being.
www.erbanspa.co.nz/
Horse Riding
20 minutes drive from central Dunedin, Hare Hill is a 60 acre farm located in Deborah Bay on the north sid

Mainland Air Services - Scenic Flightse of the Otago Harbour. Hare Hill offers horse riding suitable for the beginner right through to the more advanced rider throughout the year.
www.horseriding-dunedin.co.nz/trek/home/
Based at Dunedin International Airport.
www.mainlandair.co.nz
Hiking New Zealand
Backpacking or trekking New Zealand style (New Zealanders call it tramping), to secret places, well off the beaten tourist track.
www.hikingnewzealand.com/