Naseby, Central Otago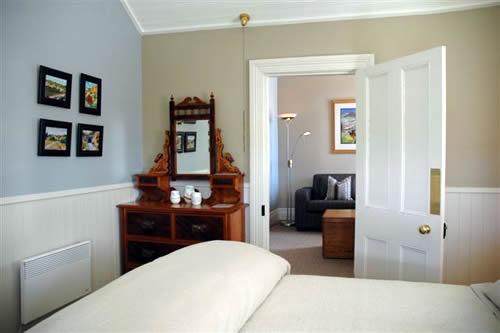 The Old Doctors Residence
The core of the Old Doctor's Residence is the original doctor's accommodation and surgery when Naseby was a booming gold mining town. The original small one room cottage was extended with an extra room to become the doctor's surgery. Later the house was extended to it's current size and in 2008 restored to a very high standard to create this very elegant four star plus accommodation.
Driving into Naseby the Old Doctors Residence is immediately noticeable with it's beautiful presentation as a character cottage. The owners have carefully cultivated the garden with it's picket fence to harmonise and enhance the cottage.
Inside the cottage is a tastefully and sympathetically renovated period property. There is a choice of two bedrooms. The front room faces the (very quiet) street and has a very modern luxurious 'wetroom' ensuite with the latest upmarket German bathroom fittings. This suite also has a small sitting room adjoining the bedroom. Super king beds, high quality bed linen, locally manufactured blankets and throws and luxurious goose down underlays, quilts and duvets.
The second bedroom towards the rear of the house is smaller but no less luxurious with an intimate 'hidden away' feel to it.
Pre Dinner wine tastings with the hosts Grant and Jan in their living room is a wonderful chance to relax and feel welcome. The hosts are recent arrivals to Naseby but already have detailed knowledge of it's goldmining history and opportunities for guest activities. Grant is a keen photographer and has produced an excellent range of local landscapes.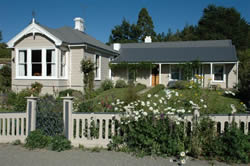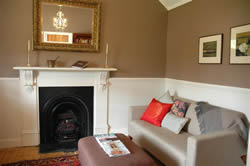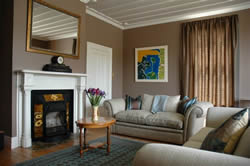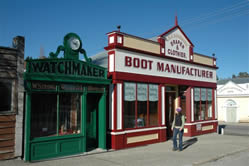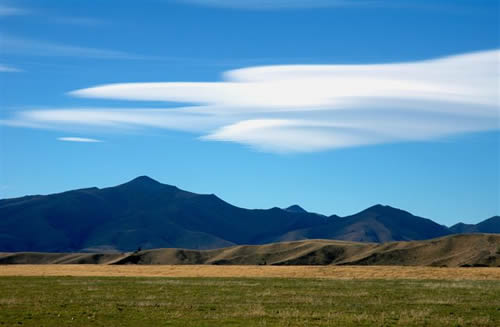 Things to do in and around Naseby
Curling - Naseby winters are famous for curling on the iced-over dams but now they have an indoor ring so you can enjoy this sport all year round.
Otago Central Rail Trail - if your idea of a few romatic days away is cycling through the historic goldfields of Central Otago, then perhaps a splash of luxury staying at the Old Doctor's Residence is a perfect match.
St Bathans - Just a few kilometres away away is the spectacular St Bathans. If you choose to stay there try the St Bathans Jail or Constable Cottage.
Heading north is Dansey's Pass Coach Inn.